Anticipate communication crises
Atribus carries out online reputation management for you. Control what they say about you, your brand or business in a simple way.
Big brands already anticipate communication crisis with Atribus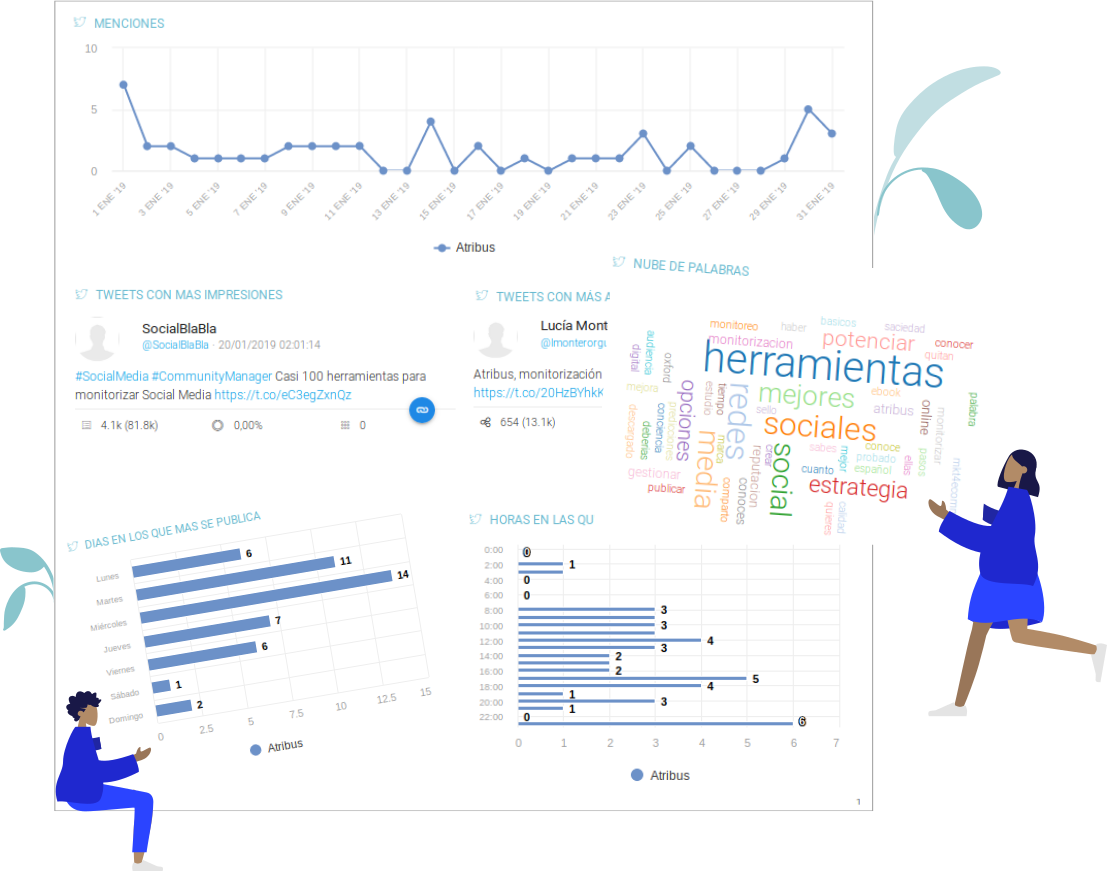 Detect unexpected behaviors or activities
The internet never rests. During the 365 days of the year pictures, news, opinions or any kind of digital content is being published non-stop… and some of these publications can be related to you, your brand or business. Don't miss anything with Atribus.
Track mentions of your brand or business in a simple way.
Get notified with custom alerts when users talk about the topic you want to monitor.
Check the impact and reach of all the content about you, your brand or company in a simple way.
Gather all mentions in one place.
Working on online reputation management can become tedious if you have to manually check a lot of profiles in social networks, blogs, forums, digital media… With Atribus you can gather all those mentions in one place.
Analyze your online reputation.
Analyze all the data of your mentions in blogs, forums, news and social media in a visually attractive way. Get to know your community and analyze your strategies in order to improve the perception that users have of you or your brand.
Create custom reports with the mentions. 

Analyze what type of content has had the most impact and which one your audience likes the most. 

Find out what is the real opinion of online users about you or your business.

IMPLEMENT AN EFFECTIVE REPUTATION MANAGEMENT SYSTEM
Simple online reputation management with our useful and intuitive tool

Save time
Save time on online reputation management by gathering all mentions in one place.

Custom reports
Make custom reports with the mentions about your brand or company on the internet.

Share with one click
Export your reputation reports in PDF with a single click and share them easily with whoever you need.

Intuitive to use
Very simple and intuitive tool to use. Save effort by gathering all your mentions in one tool.

Custom content
Choose which keywords related to your reputation you want to monitor and get custom content according to your needs.

Custom alerts
Receive custom alerts when an internet user mentions your brand, business or configured keyword. You will not miss a thing!
We show you Atribus through a free and custom DEMO. No credit card required. No software installations are needed.