Invest your energy to create value, not testing.
Organic Campaign Analysis
Maximize the impact of marketing campaigns and return on investment through accurate and timely metrics and insights. Make it easy for your data to be analyzed by your marketing, communications and customer experience teams.
Big brands trust in Atribus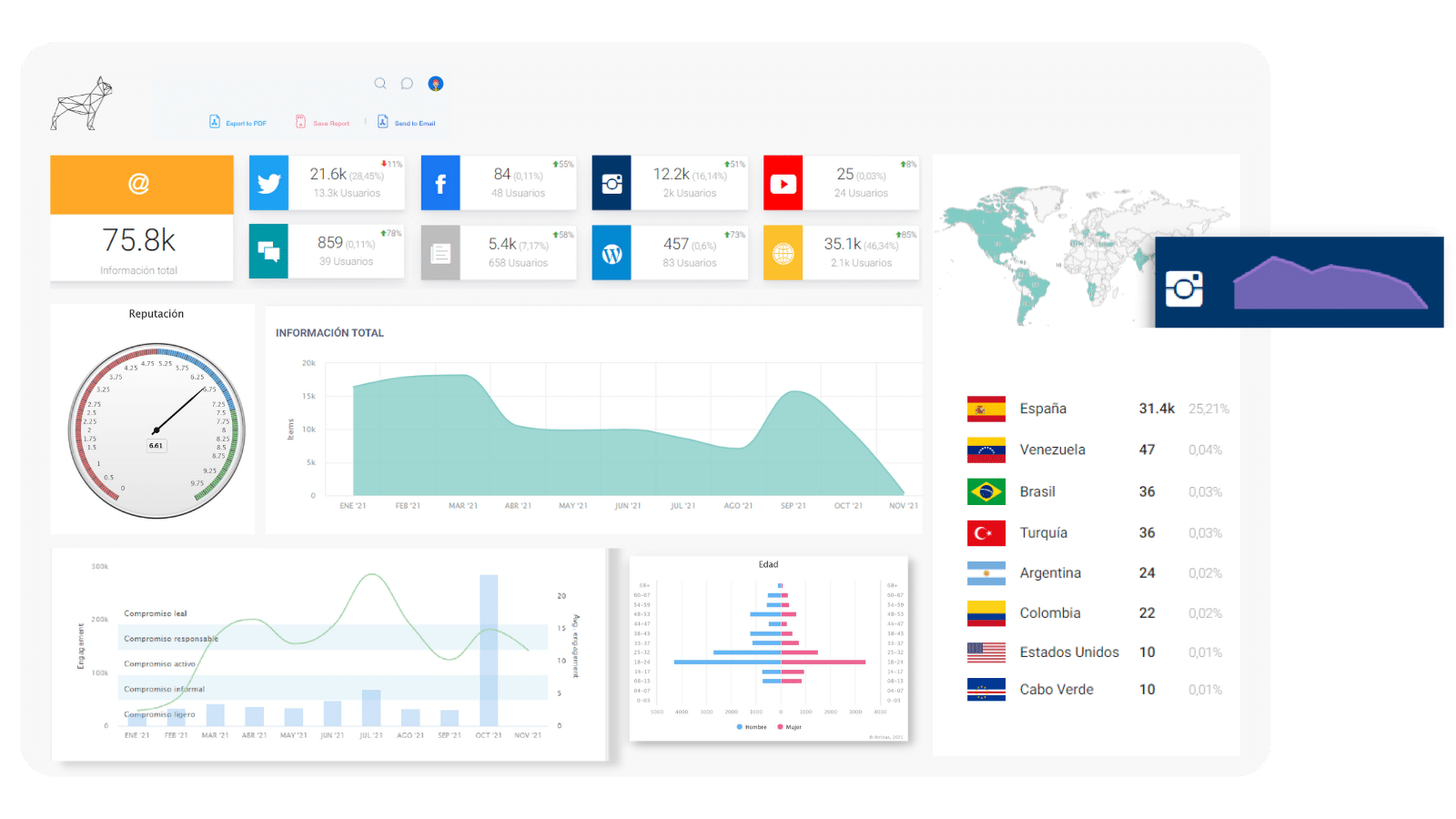 Evaluate the impact of your campaigns
Explore your organic marketing metrics in depth to understand the discussion engine, influencers reaction, and how to make your communications go viral.
Highlight analytics by location, customer journey, digital media mentions, etc. A tool designed to be useful to multiple departments!
Identify market trends and innovations
Find new market opportunities
Use consumer intelligence tools to collect, process and visualize Key Performance Indicators in real time.
Align strategies with consumer insights and industry trends.
Get an overview of popular topics to determine current and future trends.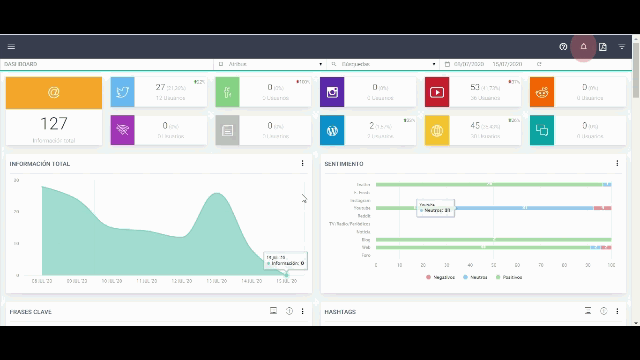 Get an overview of the situation
Perform an in-depth analysis to compare your KPIs with your previous marketing campaigns or those of the competition.
Use customer behaviour and demographic analysis to define your audience, understand their interests, and find a way to reach them.
Determine the type and format of content that generates the most engagement and evokes action. To achieve this, analyze data from older posts like engagement rate or the answer tone.
Choose the right media by visualizing in which channels you have the most influence.
Use real-time analytics to determine which are the best media to communicate with your audience.
Monitor organic marketing campaigns in real time with custom alerts
Optimize in a flexible way your organic marketing campaigns. No more waiting for weekly reports or information.
Discover new insights for your next campaigns
Through the analysis of the word cloud, the reactions, the emotions and topics of the audience.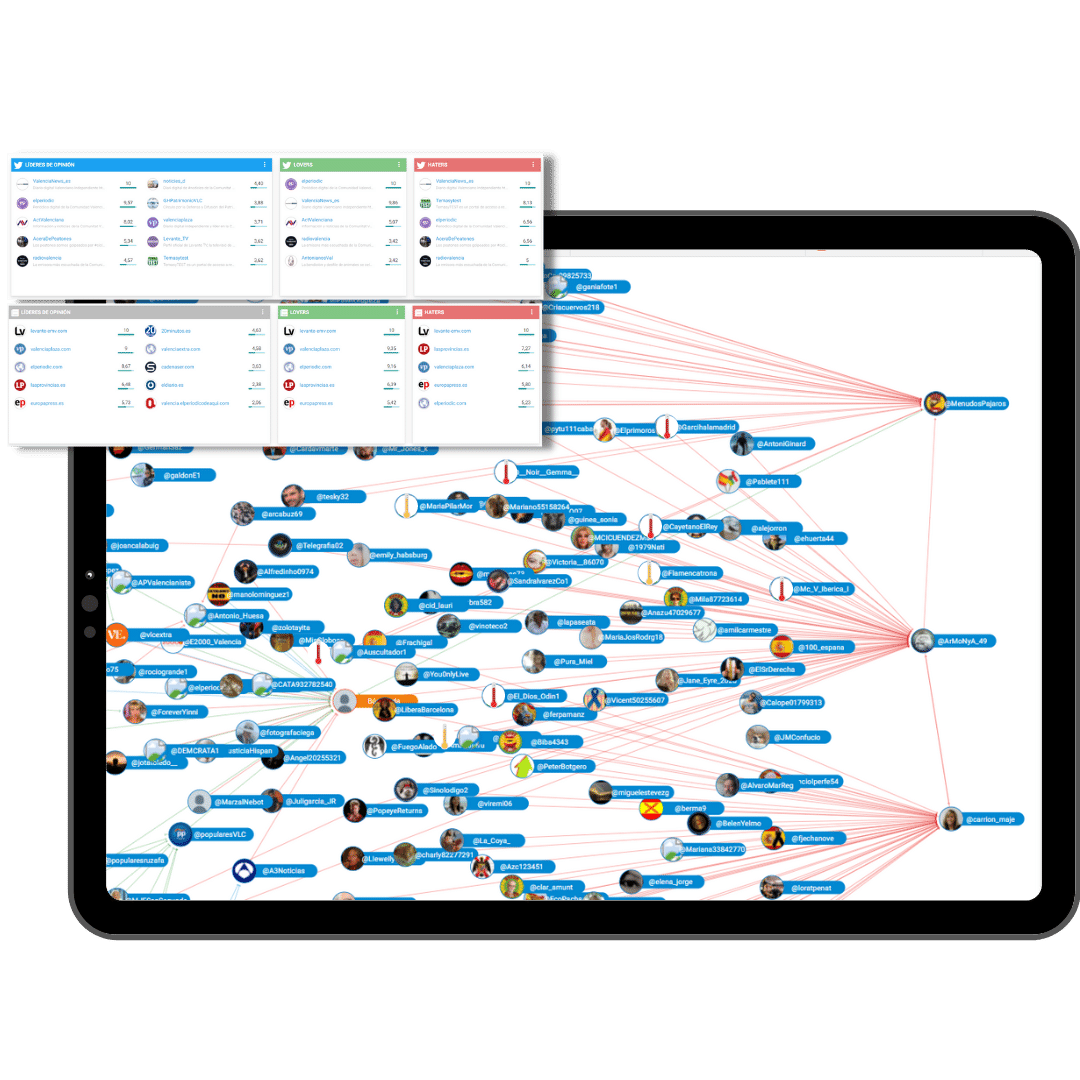 Promote product development and launch.
Create products that exceed customer expectations while increasing your awareness and brand loyalty.
Help customers find your products easily. Analyze data and find out what channels they are using most and what are their search terms.
With a comprehensive understanding of consumer insights and market trends, you can formulate a compelling and innovative product launch strategy.
We show you Atribus through a free and custom DEMO. No credit card required. No software installations are needed.