Find your Key Opinion Leaders
Identification of influencers
Segment your influencers and opinion leaders depending on their location, reach, engagement and brand affinity
Big brands already identify influencers with Atribus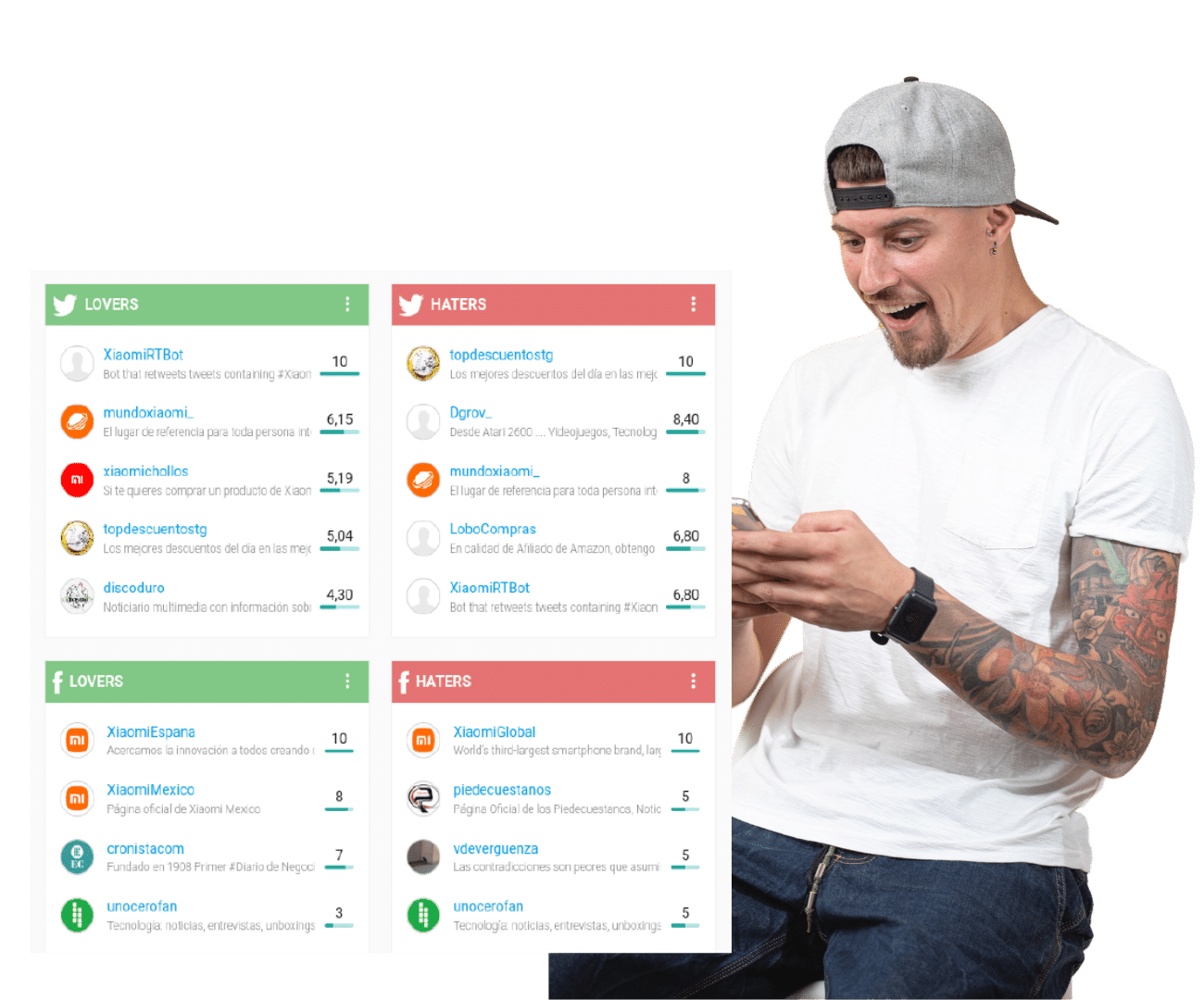 UNDERSTAND YOUR COMMUNITY INSIGHTS
Compare and analyze influencers
Around 67% of marketing teams find it difficult to choose the right influencer. With our profile analysis functionality, you will easily find the best partner for your event.
Determine the social authority of the influencers and the KOLs (detection of bots to know the authenticity of their data).
¿Micro, macro or celebrity?
You can accurately identify the statistics of the people who are impacted and who is affected by them. This will help you to understand each influencer and their context.
Track the conversations and areas of influence of key opinion leaders in real time. You will have graphics and an interactive map to visualize its reach and potential impact.
OPTIMIZE THE RETURN ON INVESTMENT IN INFLUENCERS
Measure the ROI of your campaigns with influencers.
Shows the return on investment (ROI) of specific influencer marketing campaigns. Track KPIs easily in real time and find areas to optimize.
Track your campaign goals and identify top performing influencers in your industry to drive future campaigns.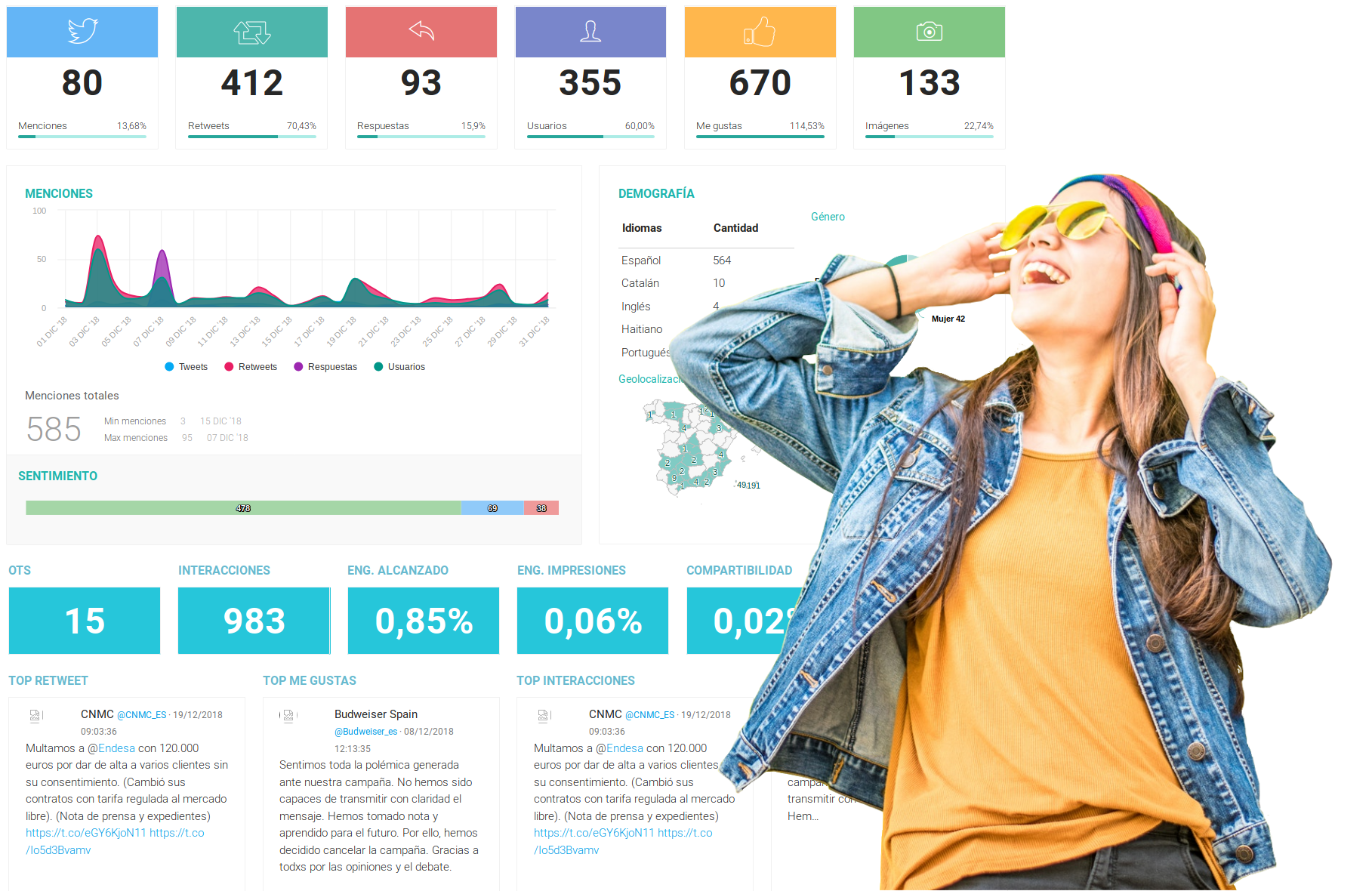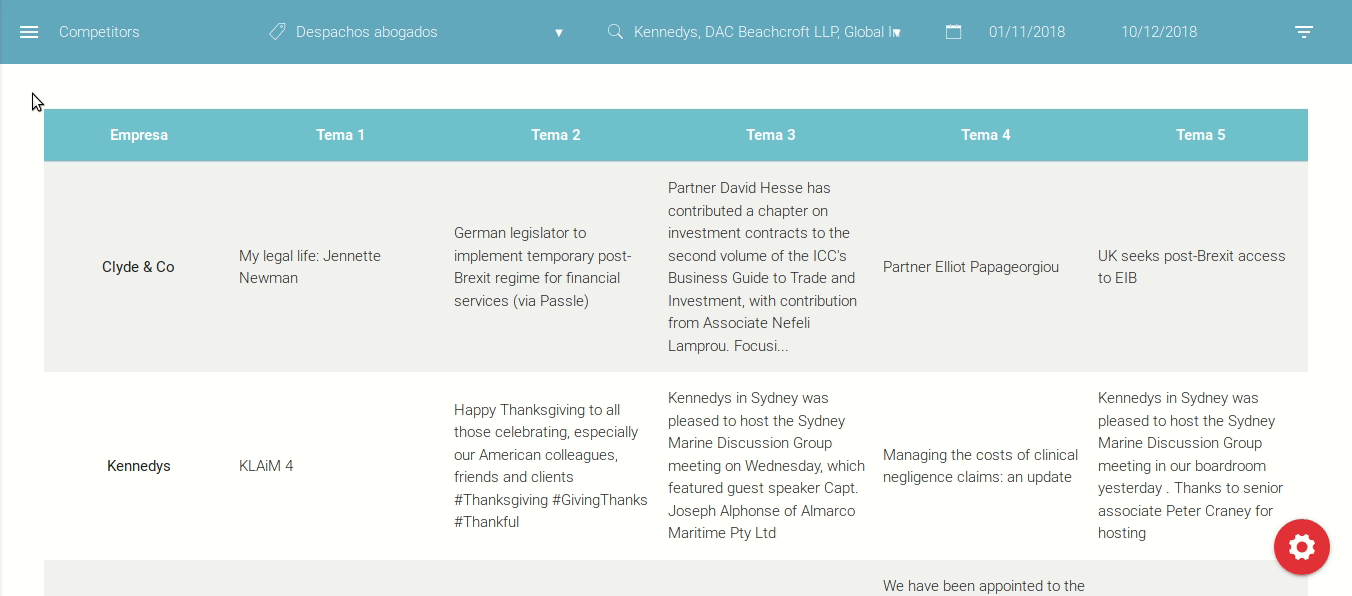 COMPARE TO OPTIMIZE YOUR CAMPAIGNS
Use benchmarking to analyze the overall impact of your influencer marketing actions on your brand reputation.
Measure your success more accurately by comparing your campaign performance with previous events and competitors.
FIND, ANALYZE AND COMPARE YOUR INFLUENCERS TO CHOOSE THE ONE THAT BEST SUITS YOU
Study your audience and find your influencers.
By monitoring social media you will be able to find the users who have the most impact on a specific industry or topic. You will also be able to identify the trends of your audience.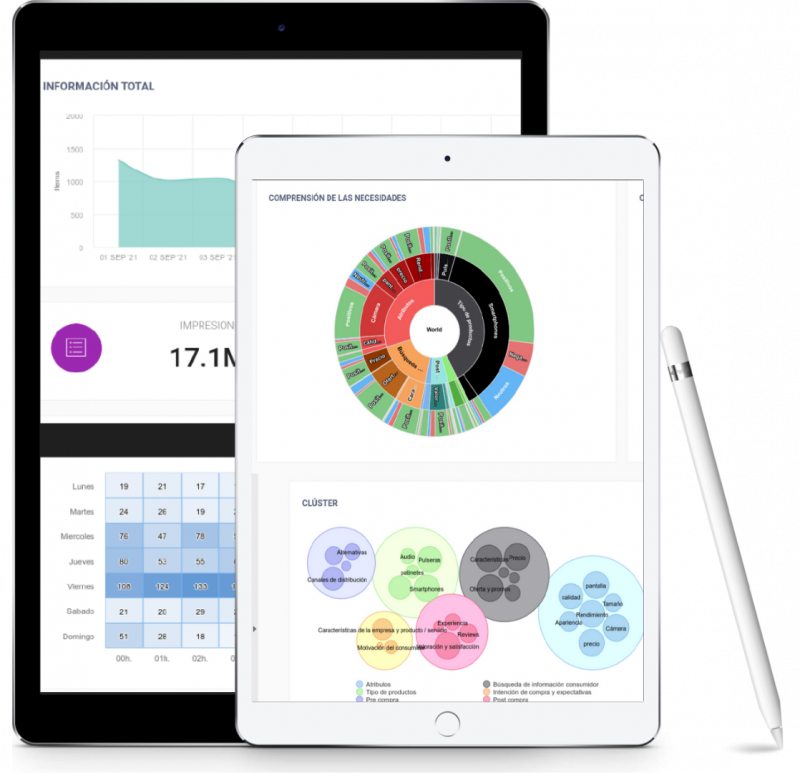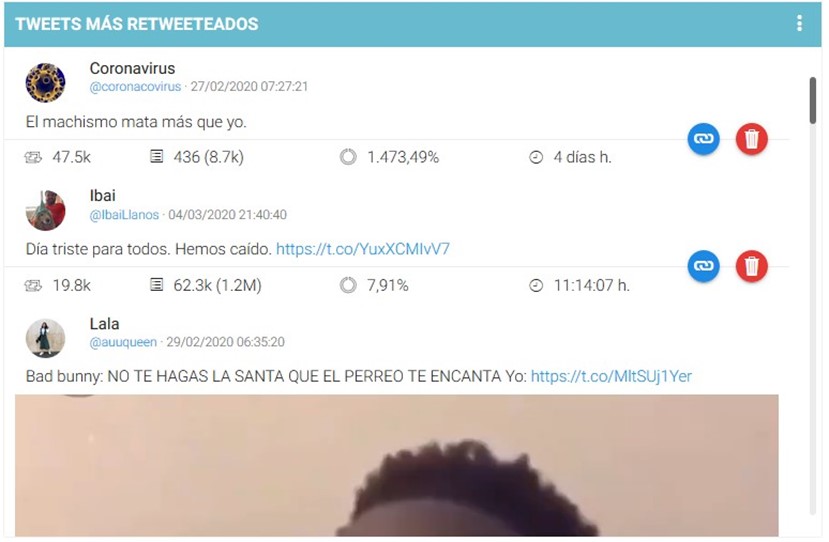 Finding influencers is not an easy task. Therefore, once identified, you must follow their steps on social networks, monitoring their interactions and mentions in order to discover if they are useful for your strategy.
Build a community around your brand - Identify your influencers
Adding influencers to your social media strategy helps to build a consolidated image on social media, gaining authority on a topic or industry because of their ability to prescribe.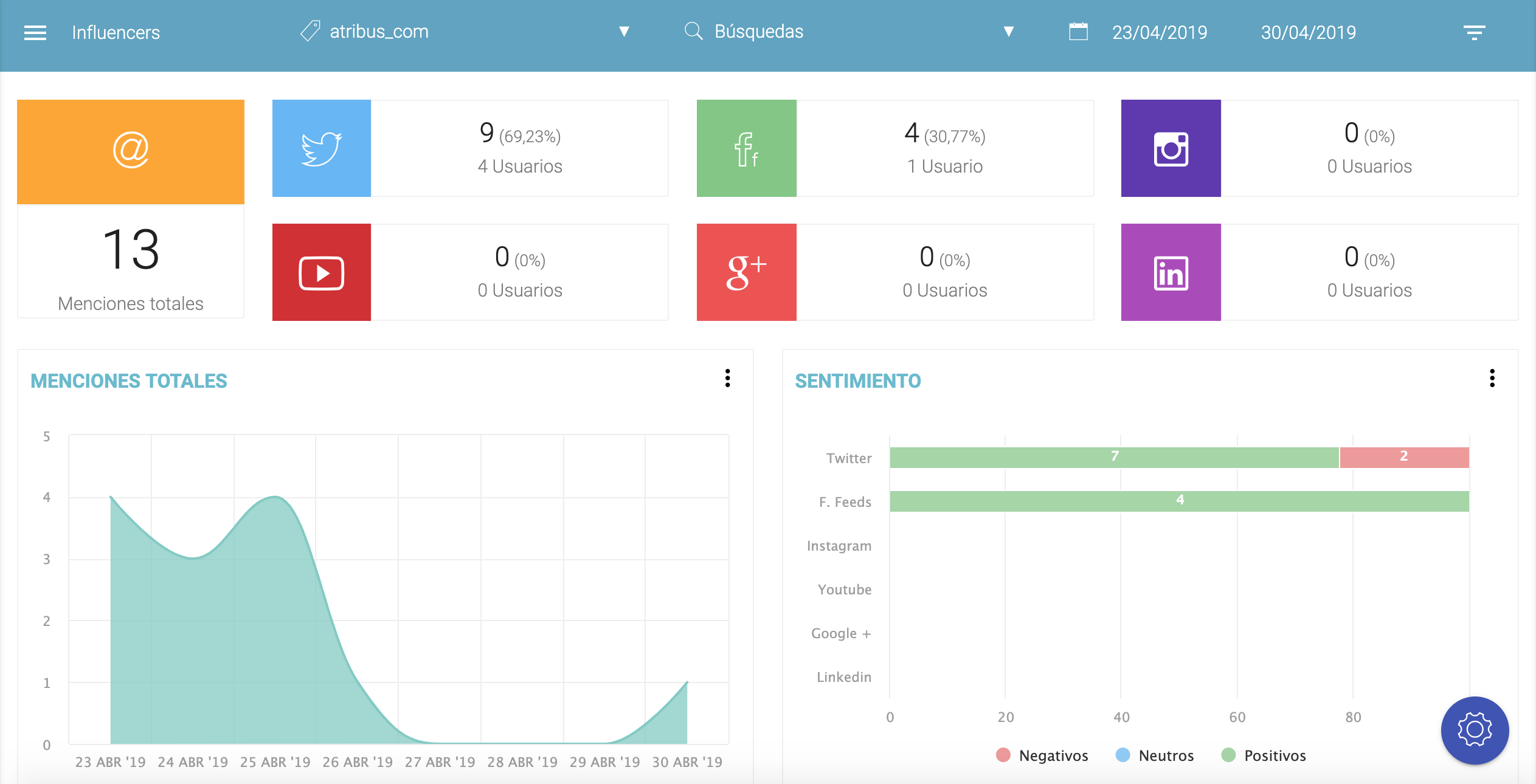 Monitor and identify the influencers that best suit your social media strategy.

Monitor their interactions
Monitor the users and topics your influencers interact with.

Analyze the reach of your posts
How many users does each post reach? Are they really your target? Analyze them with Atribus.

Segment by geolocation
Find influencers in your area to carry out a more segmented strategy.

TOP Users
Discover which users interact the most with your account, identifying the most influential.

Relationship map
Discover the origin of a successful mention or interaction with the Atribus Relationship Map.

Real-Time data collection
Mentions are collected in real time for instant monitoring.
We show you Atribus through a free and custom DEMO. No credit card required. No software installations are needed.